PETER SHULMAN'S WAR
|
home
Action 66
Air scenes 2011 war
Moon Shadow Farm West Fulton, NY USA
A Green Air Force RF-8A from # 23 Squadron 12th AF flown by Captain Hunt
on her way to gray territory spots Gray Air Force Tornados crossing
the border. She reports the information and green F-18C / Es respond.
gray Mig 29s in the area try to stop the intercept and the fight is on.
Captain Hunt 23 Squadron Green 12th Air Force.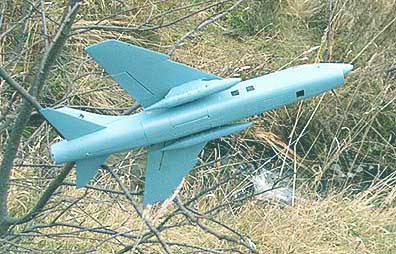 Tornados entering Green air space.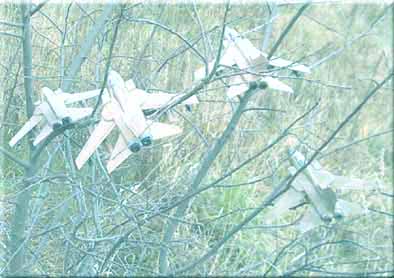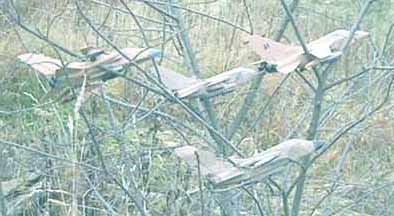 F-18s from 4 Squadron 8th Air Force after the Tornados.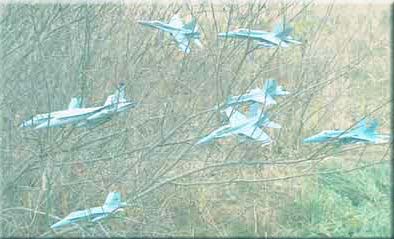 Mig 29s from three squadrons going to protect the Tornados.
Flight from # 20 Squadron Gray AF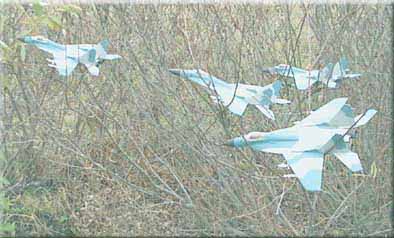 Flight from 12 Squadron Gray AF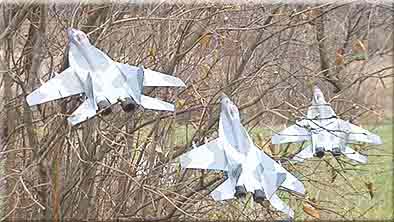 Complete 24 Squadron Gray AF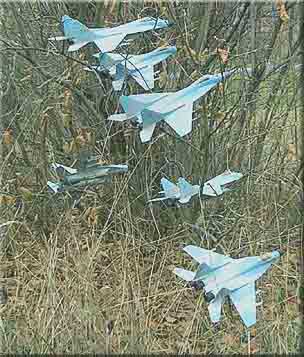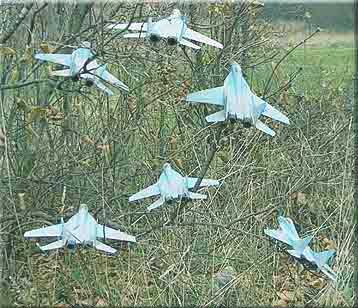 page and contents © Peter Shulman 2014 all rights reserved