PETER SHULMAN'S WAR
|
home
Action-29
Green 2nd army moving to the woods continued. West Fulton NY April 2001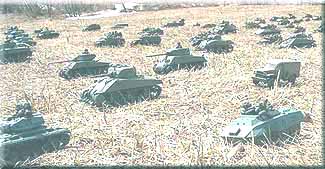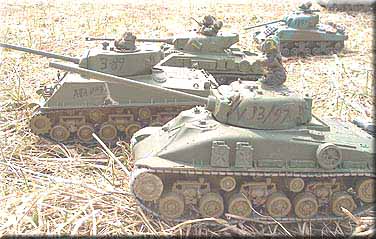 Interesting picture of 4 generations of M4 models. Nearest tank is a 1950s modified Revell M4 which has spent almost 60 years in my army fighting.. Next tank is aTamiya 1970s easy 8 M4. The third tank is a 1990s MP model of an Isreali updated M4 designated M50.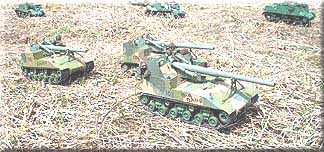 some of 2nd Army's big guns (M40s) moving with the troops.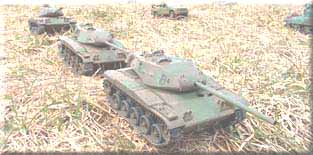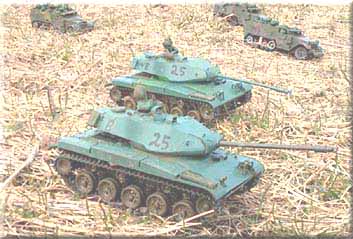 Some of the M-41 tanks attached to 2nd Army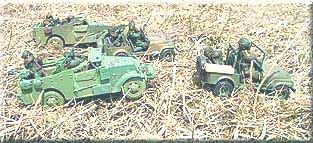 VI Corps Command Group moving with the army.
Lt. General Marcus is standing in the lead jeep.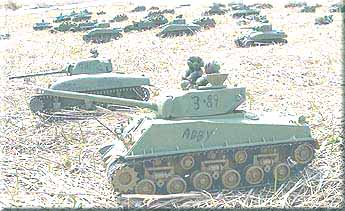 The nearest tank is an Academy easy 8 M4
most of the others in this picture are Monogram M4s.
M36s moving with the rest of the 13th Armored Division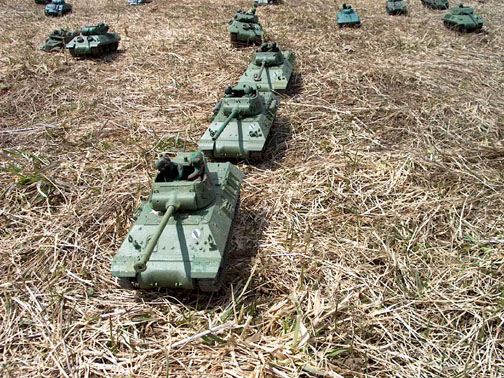 ___________________________________________________________________
Copyright © 2014 Peter Shulman all rights reserved