Peter's War is the story of an outdoor war game that artist Peter Shulman has been playing for more than sixty years. It has some very unusual aspects to it that make it totally unique. It is in fact a huge installation type work of art. At the present time the war contains over 60,000 hand sculpted soldiers and more than 5,000 scale models, vehicles in 1/35 and 1/32 scale aircraft in 1/48 scale that cover over 30 acres.


Moon Shadow Farm where my war game is played.

My Email all mail is welcome.
The war now has a Facebook page... Peter's War... all are welcome to join.
Site updated 01 / 03 / 19
____________________________________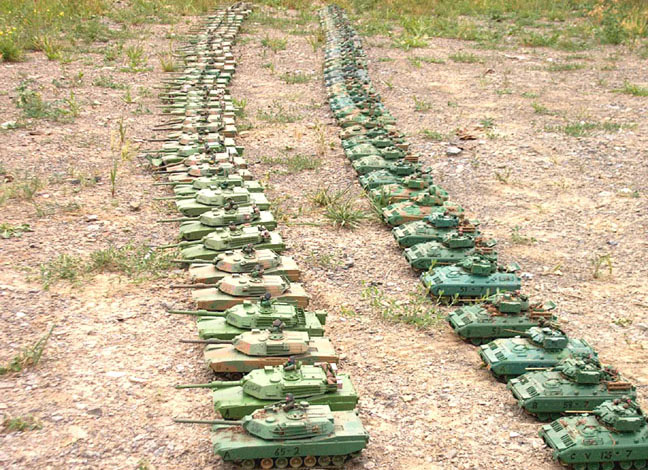 I Corps Green 3rd Army ready to attack during the battle
of the wilderness. West Fulton NY July 2002
To view more pages of pictures from this battle click link below
Battle Of The Wilderness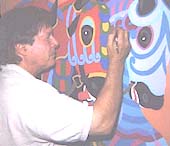 A short biography of Peter Shulman the artist
A gallery of Peter Shulman paintings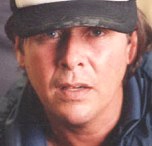 A short non-art biography of Peter Shulman by Gaye Anne Shulman
Web Site And All Contents © 1998 - 2019 Peter Shulman All Rights Reserved
Thank You For Viewing My War